Products » GSM traffic
GSM traffic
Here you can order GSM traffic for the GPS alarm for one year.
The price includes 500 telephone connections to alarm per year.
When the time or the number of telephone connections ends, the GSM in the alarm will be shut down. To avoid this, you need to "fill up" with more GSM traffic before it ends.
When traffic is about to run out, we will remind you via email and SMS.

Do you want to re-activate an alarm that is turned off, select "Reactivation" below.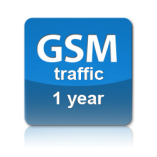 500 communications for one year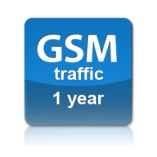 500 communications for one year