Marine environments
With help of our popular and reliable GPS-tracker you can decrease the risk for expensive thefts and increase the chance to catch the thieves due to the possibility to track your boat with help of the GPS-signal. Beside good protection against theft and burglary you can prevent unpleasant surprises with help of our wireless alarm components. Receive alarms directly in you mobile phone if the power supply is cut of, if the temperature increases or decreases more than accepted and if there is a water leakage. Above all you are able to actually ad products of you choice like fridges or heater to the system and communicate with those via you mobile phone.
Protect your belongings
Outboard motors and Jetskis are attractive objects to steal. However with our wireless alarm systems you decrease the risk of expensive thefts. Our GPS-tracker is completely incapsulated ans optimal to use in small boats due to its capability to withstand all weather conditions and motor vibrations. Mount it directly on your motor as one example. Beside this our GPS-alarm has an extremely low power usage and long battery lifetime and which makes it last for three weeks of tracking. This increase the chance to find your boat again in case of theft.
Beside our GPS-alarm we also offering a wide range of accessories like small wireless sensors as one example. Magnetic sensors are perfect to secure doors and all kinds of openings. If someone then tries to break in to your boat you immediately receive an alarm directly in your phone. Connect a siren to your system for further protection
If you also want to protect you boat or jetski when it's on land we recommend you to buy our IR-sensor. You are then able to secure your garage as an example and directly receive alarm in your phone if somebody tries to steal something in this fixed area. We have an alarm solution for each specific situation and all alarms and accessories can be combined with each other. You also have the possibility to start with just a few products and then expand your system when your needs are increasing.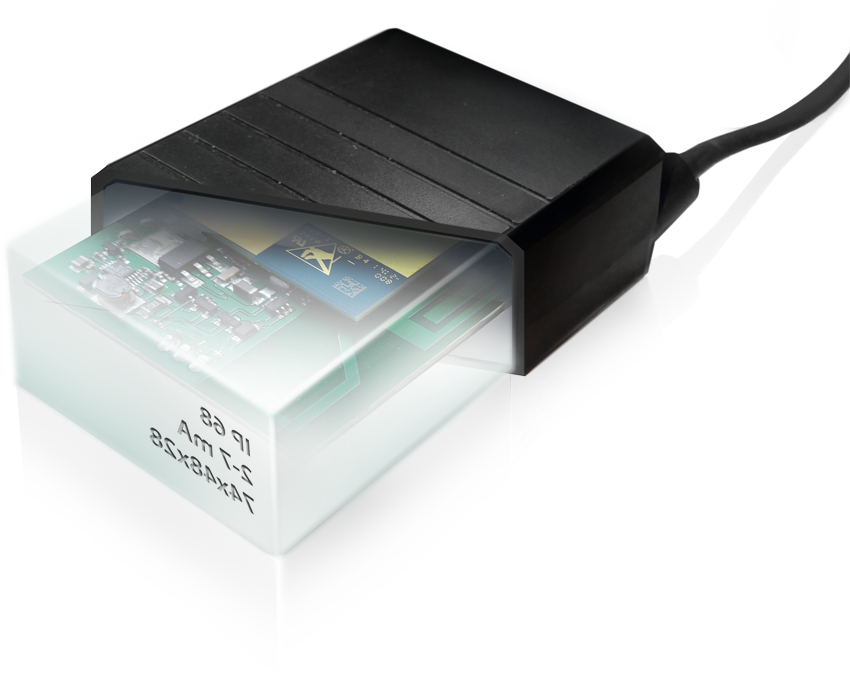 Customize your system for total protection
We have all the products that you need to be able to customize your alarm system depending on each specific situation. With help of our GPS-alarm and accessories you make it hard for the thieves. Beside this you are also able to get all sort of information directly in your phone like temperature, alarm in case of water leakage, voltage level and GPS-position.